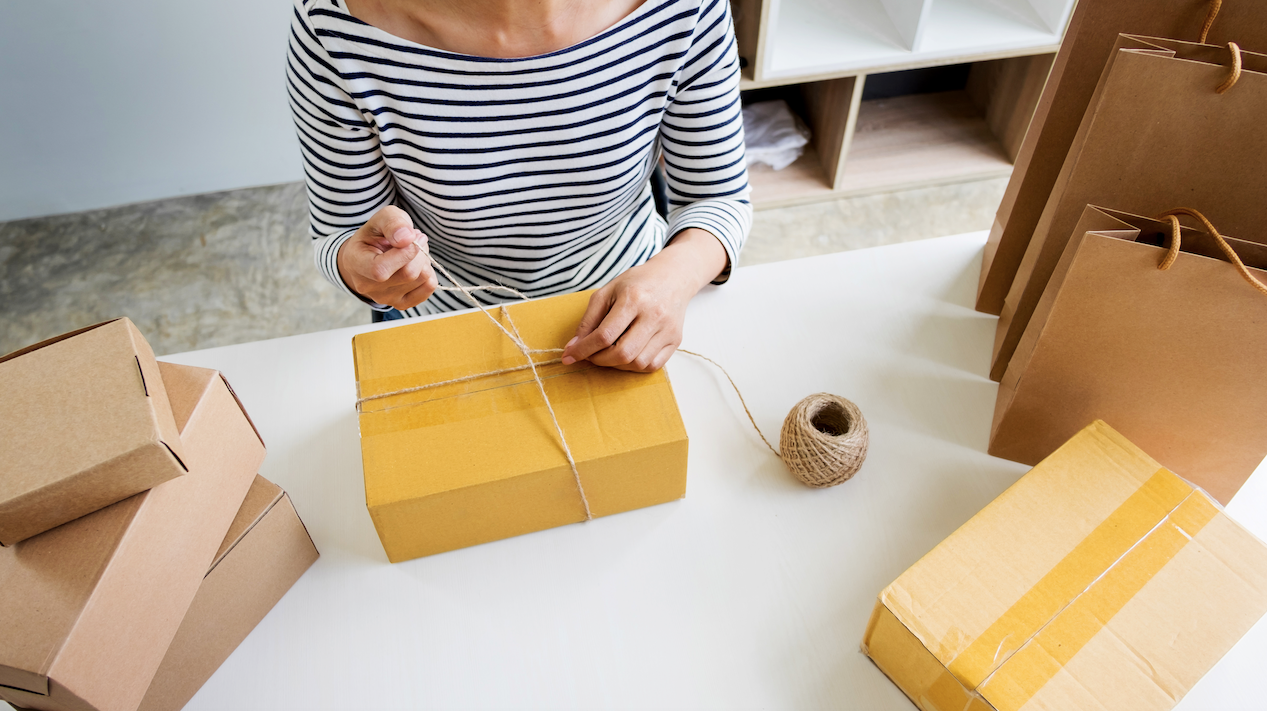 Branding with Amazon: Product Packaging
When customers receive an item they've purchased online, the first thing they see in person, aside from the shipping box, is the packaging. That's why we can't overstate the importance of quality packaging and branding.
You undoubtedly know that if you search for the type of product you're selling, there are pages and pages of results. You may be competing with thousands of similar products for your customers' attention, so you need to do everything you can to stand out as a unique brand rather than just another product on Amazon.
One way you can set yourself apart as a brand is with your Amazon product packaging. Creative packaging design choices can help your product stand out and create a stronger customer connection. Look at similar products and see if you can do something different. If your competition is focusing on polished, modern styles, maybe a retro look could work for you. Don't go overboard with design elements, but one or two strong elements can set you apart.
As you consider your Amazon branding, remember that the purpose of packaging is primarily to keep products in pristine condition and contain all its elements. While customers appreciate well-designed packaging, their main concern is always that their items arrive intact and complete.
That said, you can certainly use your amazon product packaging to highlight your brand identity. Many Amazon sellers simply go with a generic package design, or barely any packaging at all. This is a huge, missed opportunity to create a connection with your customers. If they have a great experience from the moment they open the shipping box, they'll be more likely to remember your storefront and choose it again.
Elements of Amazon Product Packaging
With an understanding of the importance of your Amazon branding, let's look at the elements that go into package design. Of course, this is just a brief overview, but it should be enough to get you started considering these factors when you create the packaging for your products.
Typography
Clean, legible typography is one of the most important elements to consider for your Amazon product packaging. Choosing the right font and design can make a huge difference in how people perceive your products.
When you choose a font you like, think about how it will be used. Some fonts are great for large text or logos but they're hard to read at small sizes. Stick with clear, easy-to-read fonts for small text, and don't go overboard. Keep things consistent. Your font choices can be a great way to give your brand a unique identity.
Color
Don't shy away from color. Selecting a signature color to represent your brand will help you create a consistent look for all your packaging and any other marketing materials. If your brand already has a color scheme, make sure you stick with it.
If you're just starting up, pick something that has a connection to your products—for example, if you're selling eco-friendly housewares, choose earth tones or natural-looking colors.
The Unboxing Experience
You only have to search for "unboxing" on YouTube to see how much people appreciate well-designed packaging. If you want your products to stand out, you'll want to create an experience. Many things add to a great unboxing experience, from the texture of the box to the type of filler material used inside. Consider some special touches like UV spot coating on your box or fun crinkle paper (in your brand colors!) as filler.
You can also include some additional marketing materials in your packaging—coupons, a flyer highlighting other products that the customer might be interested in, a website URL that directs them to an easy setup video, or anything else that can help you present yourself as a distinct brand.
Amazon Requirements
Finally, as you're designing your amazon product packaging, be sure that it will comply with Amazon's packaging guidelines if you're part of the Fulfillment By Amazon program. Following their guidelines is essential to remain a part of the program and to make sure that your product inventory can be tracked accurately and shipped safely.
Request a consultation
---