WE ARE A
WE ARE A TEAM
WE ARE A TRIBE
WE ARE A FAMILY
Who are we ?
Marknology is a full service agency for brands and manufacturers on the Amazon marketplace with a proven selling system for launching products on Amazon with remarkable results. Our team of experts has more than 20,000 combined hours of experience on Amazon .
What do we do ?
We are here to guide you from strategic product launch to brand management smoothly through the complexities of Amazon platform .
We have the tools and expertise to help your brand experience exponential growth on the world's largest e-commerce platform .
Amazon Brand Management Agency
Andrew
Founder,CEO

I created Marknology because of the huge demand I saw in the e-commerce space. My team has allowed me to grow and optimize our strategies and techniques pushing us from a fledgling business to an industry leader. Let's grab coffee and connect!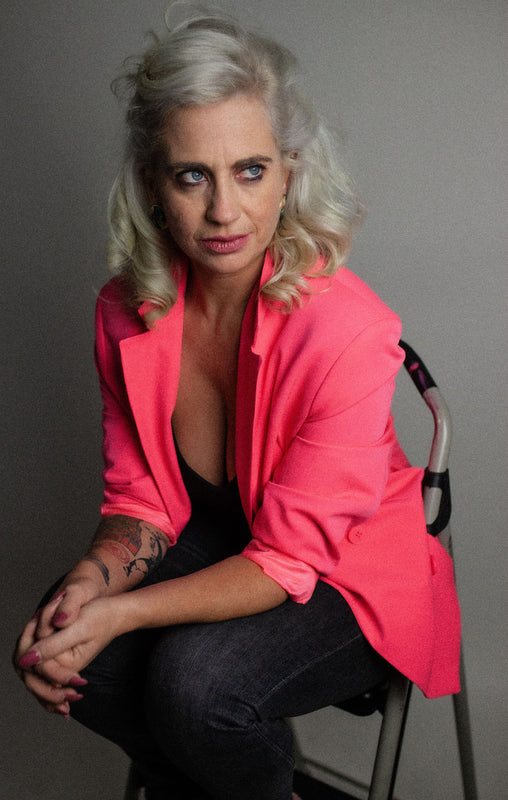 Veronika
COO

I love building a business while helping other businesses grow. I also embrace the opportunity to be a mentor for other women. You can find me outside in a field of flowers playing make believe, or in a club in Berlin exploring and embracing the music.
Brooklyn
Director of Client Services

My obsession with E-commerce began when I truly started to understand the Flywheel effect. Knowing how the strategies we employ, no matter how small contribute to the success of my company and yours; makes every hour of every workday feel like the final quarter.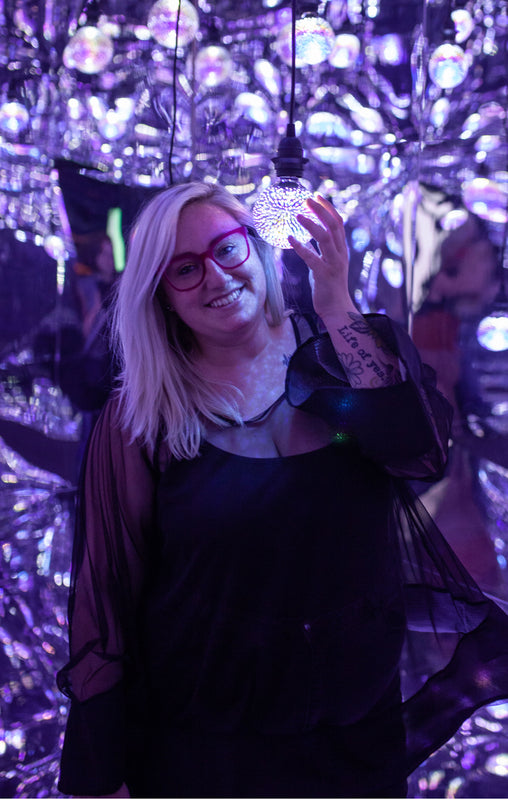 RhoDana
Creative Director

Photography is my passion. I've been the girl with a camera since I could hold one. As the resident photographer, I use my photography skills every day to bring Marknology products to life on Amazon, turning customer clicks into sales dollars. I can't wait to get your product behind the lens.
David
Director of Advertising

Father of 2 wonderful girls. I worked 13 years in the restaurant industry, running restaurants. Seeing how everything is moving to e-commerce felt like it was time to make a change. Glad to be working with family.
Dad (Doug)
SEO Content Coordinator

Being able to partner with Marknology has given me the ability to work closely with my kids. (Well it did before Covid19!) Funny that all of them are my bosses! Seriously though, if one has to work, what better place than with family?
This role has also reconnected my passion for writing. I am able to tell the story of a client's brand. Professionally, the idea that a 'widget will work wonders' is appealing and I really enjoy being a part of our client's success.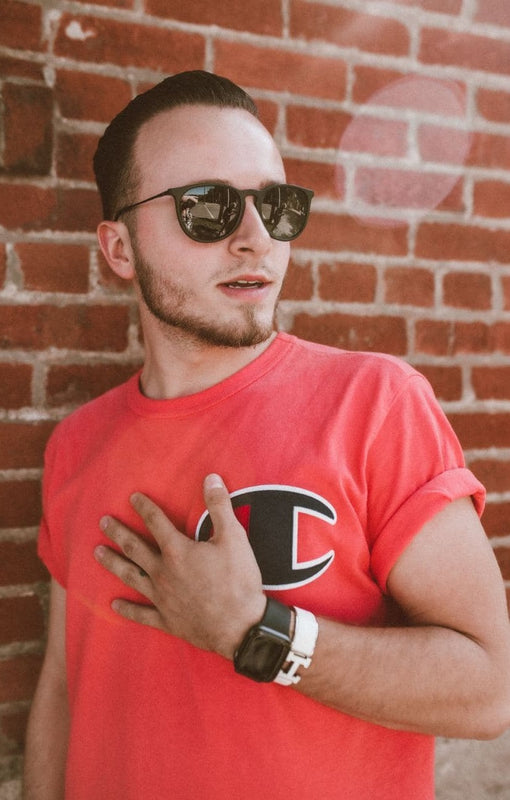 Austin
Visual Content Strategist

Photography is more than snapping photos. It is telling a story, without words. I never thought this passion for pictures would bring me here, but it did and I'm glad. Our Amazon business partners are hardworking, innovative, and determined. I'm happy and proud to team with you to capture your brand's authenticity and reveal your story.
Jasmine
Visual Content Strategist

Taking photography from a passion to my work life is a dream come true. I originally came on as a high school intern, to now being a Social Media and Branding Specialist here at Marknology. My job is make sure your brand tells the product story clearly through the use of imagery. My team and I are passionate about taking your images to the next level, whether that is on Amazon or social media. I am proud and grateful for each experience that comes from helping our clients reach their full potential.
Maximus Hook
Enhanced Content Specialist

Creating is my passion, from taking pictures to designing Amazon content any form of creating tangible art I'm diving all in! I interned at Markrnology when I was a senior in high school and the opportunity truly changed my life. As a senior, I had plans of college and dreams of acquiring a college degree. As the pandemic rapidly changed our social and business climate I was forced to adapt and sought an opportunity with a familiar face, Makrnology. They provided me the opportunity to empower myself and my dreams, here I am able to do what I love in the form of Amazon brand acceleration whilst I continue to free-lance in my own time creating my own forms of digital and physical art!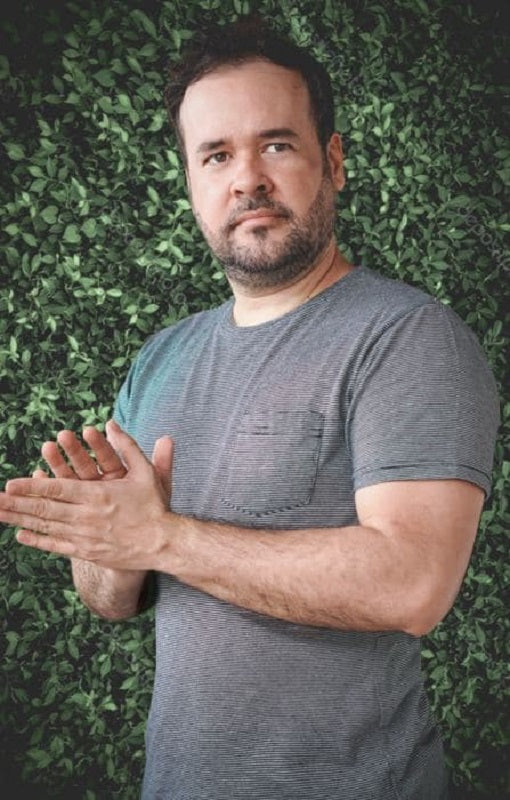 Jesus
Graphic Designer

Born in one of the smallest countries in the world, with a soul that never stops dreaming and a creative mind that never tires of building ideas. More than 10 years of experience as a Graphic Designer have taught me to see, feel and appreciate art everywhere I go. Traveling and getting to know the world with my camera is my passion...I can say that joining the Marknology family is part of a new adventure and I can say that I am enjoying it very much, this team is the best!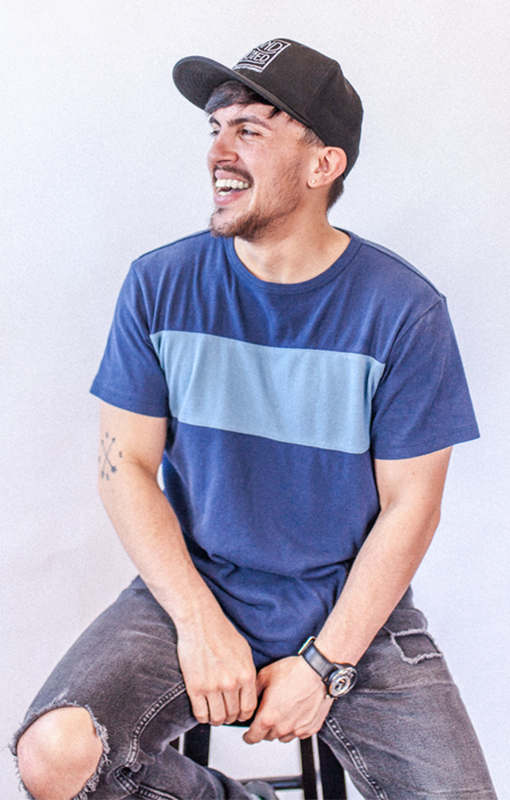 Julian
Warehouse Manager

I'm originally from the east coast, and I've been living in Kansas city for about 2 years. My past experience consists of numerous warehouse positions. I am really excited to grow here at Marknology. And gain more knowledge about seller central and warehouse management systems. Whether it's working with my hands or working from the computer, I'm ready to work. When not at work, I enjoy time with my friends and going to concerts.
Christian
Account Manager

Ana Palacios
Amazon Support

Proud Colombian Girl with a bucket list in my mind always. God, Family, my cats, traveling, and learning are the key for everything. I love the contact with people, that's why my strengths are Customer Service and Teaching, When you look at me I am usually smiling or laughing, sometimes dancing or writing but never quiescent. I am a hard-working person but hate the monotony, so I'd rather prefer to take challenges and see some changes everyday.
Mom (Lynn)
Office Admin

I love taking care of the people that I love, and what better than getting to work with my kids. I love working at a place where the environment revolves around change and innovation. These guys are so outside the box, and on top of all of the trends. I get to bring my experience with years of experience in customer care to the team and make sure everything and everyone is taken care of.
Our team is about storytelling
In a way that is accurate , authentic, and engaging . We are a team of thinkers that love collaboration and producing results. We are not a typical brand management agency. We are obsessed with digital strategy . So much so that we have been asked on multiple occasions to speak , setting ourselves apart as thought leaders in the modern Amazon branding space . We have yet to find an agency with more experience or passion . Branding and marketing is more than a website , social media, or your physical location . It is about how the public feels after they interact with your brand . That is what determines what your Amazon brand is . The feeling that they are left with is the true story of your brand . Marknology is an Amazon Ads Verified Partner and a full-service brand accelerator that knows how to drive revenue and create brand loyalty within the world's largest ecommerce platform. We've grown companies by 80% in less than a month . With over 9 years of experience , we believe that our team can successfully partner with you , to make your vision for your company a reality and to make you even more proud of the company you are presenting to the world .