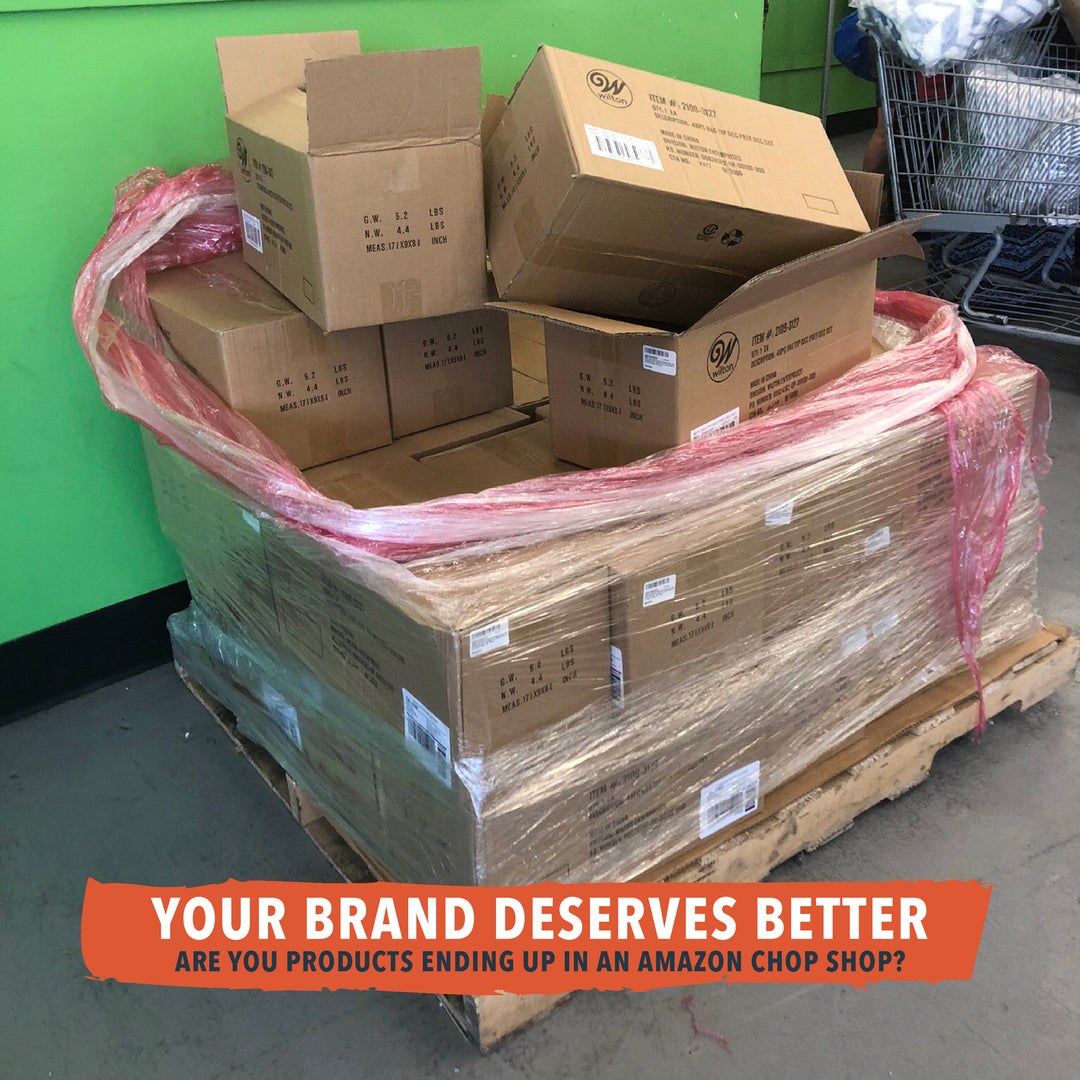 Saturday mornings are for sleeping in right? No...NOT IF YOU ARE A BARGIN SHOPPER! Getting up at the crack of dawn is a part of the adrenaline rush. Several members of the Marknoloy team set out on an undercover investigation to see where Amazon sellers unfulfilled inventory is going.
So what exactly is unfulfillable inventory and where does it come from?
Unfulfillable inventory is if an item is returned and is deemed unsellable. You can set up your Seller Central Amazon store to have all returns sent to you directly and not resold. PRO TIP: You can set this up in the settings of your account but it's not something Amazon recommends you to do. Damaged FBA items are called unfulfillable inventory. They aren't its only inhabitants however, expired, mislabeled or otherwise tampered with products can become unfulfillable inventory too. Once your inventory becomes unfulfillable you have only 2 options.
1. Have the inventory sent to your destination of choice. (cost is .50 per unit for most products)
2. Have Amazon "Destroy" the inventory (.10 per unit for most products)
If the inventory has been noticeably damaged by FBA, they will not return the product back to you but instead, offer you a reimbursement. This automatically hits your account just like a return.
Choosing option number 1, is straightforward, you are choosing to ship your product back to you. Option number 2, your warehouse is spared the hassle of having to assess and dispose of inventory if necessary. If you do choose option number 2, just know that Amazon now owns YOUR inventory.
*Amazon has recently confirmed this to us*
Seems straight forward right? But what if when they are 'disposing" of YOUR inventory, it's being resold on Amazon or to a discount warehouse store. The rumor is that if you choose to let Amazon dispose or destroy your inventory that they are selling it, dirt cheap in a compromised position. Several members of the Marknology team set out to confirm or deny that Amazon products are ending up at a pop-up warehouse liquidation sale. Enter the Five Dollar Store, there are several locations in the Kansas City and we were able to track one down in Clay Como, Missouri.
This Five Dollar Store was located in a dingey shopping mall, tucked in between a mattress warehouse and a "Dollar Store." At 8:30 am "Five Dollars" handed out tickets at random to the small crowd waiting in line. There were 200 numbers but the crowd that gathered around was only approximately half that.  The numbered shoppers reluctantly and anxiously lined up to enter the store. Around 9:00 am the doors opened. At number 33 we were in the store within 2 minutes. Shoppers speedily grabbed carts and ran into the store tossing boxes into their carts from giant wheeled bins.
The store was divided into three main categories
-Clothing + bedding
-Food
-Other products
As we walked through the chaos, we inspected dozens of sealed, unsealed, and otherwise abused boxes, many of which contained Amazon packing, and more incriminatingly, Amazon barcodes. While this was suspicious, we did not believe this was proof enough of Amazon selling off unfulfillable inventory, but we continued to search. 
There were products from Amazon categories of electronics, baby care, health/cosmetics, kitchen, accessories and food/beverages. 
Many of the food & beverage items were expired.
Imagine having a customer trying an expired version of your product, purchased at discount in a warehouse sale! It doesn't paint a good picture for any brand.
At Marknology, we place quality control amongst the HIGHEST of priorities.
The most convulsive piece of evidence was that we found was a pallet of cake decorating kits each marked with an FBA label. The pallet itself was still wrapped and had an FBA Prep label on its side. 
CLEARLY, this was at one time in an FBA warehouse. 
Was it sold at a giant discount by the seller? Possibly, but seems very unlikely.
Take this evidence with a grain of salt, but we'll continue to advise all our clients to have their unfulfillable inventory sent back to them. We will keep you posted on any updates that arise!
That's all the Tea for now,
Brooklyn Morgans & Rachel d'Autremont
Request a consultation
---