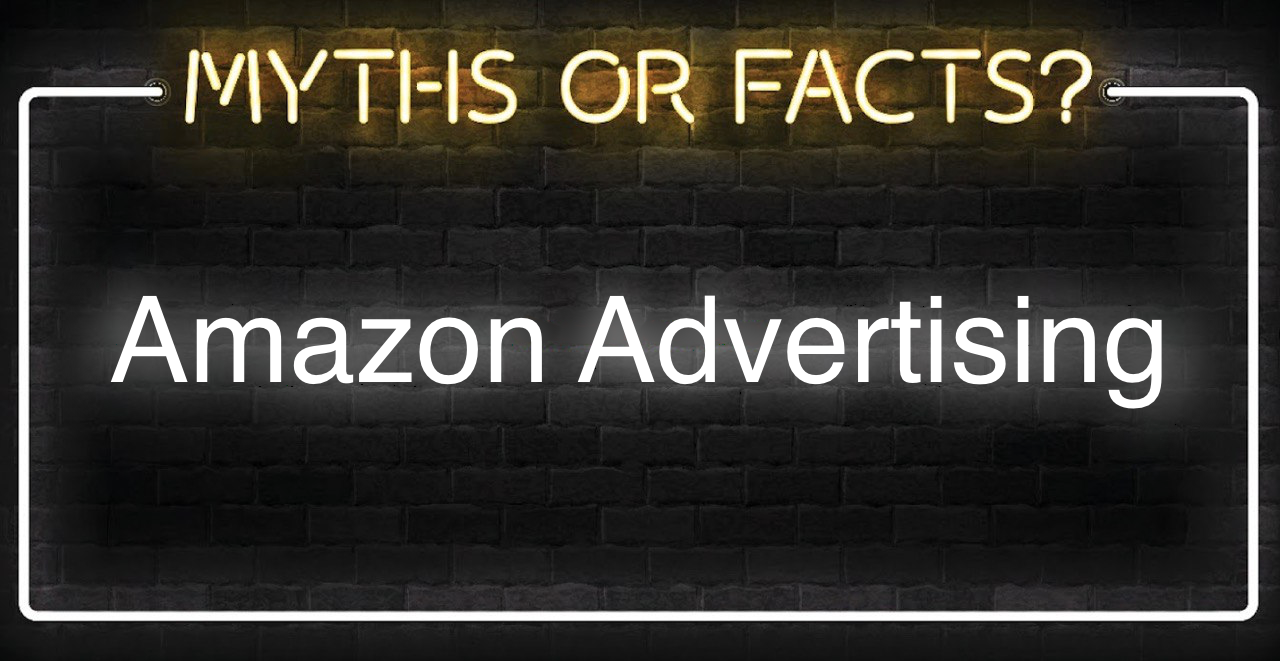 Becoming a successful Amazon seller in 2020 requires you to deploy an excellent Amazon PPC management strategy. Unfortunately, many sellers ignore Amazon advertising services and strategies entirely due to certain myths that are completely untrue.
Myth – Search strategies work only on Google, not Amazon
Both small and big brands have been using Google to boost their sales and awareness for the last couple of decades. Although Google takes up a massive chunk of the search engine sector, Amazon and Facebook are not lagging behind either. As a matter of fact, over 56% of all consumers begin their product searches via Amazon. If you're selling a product, you can't afford to ignore Amazon's search algorithm.
In 2018, Amazon accounted for a whopping 49% of all e-commerce transactions in the US, which is around 5% of the domestic retail market. With more and more buyers turning to Amazon to purchase items, there's no denying the fact that optimizing your product listing with the help of an Amazon advertising agency for Amazon's algorithms will boost your sales to the next level.
Myth – Amazon has a severely underpowered advertising platform

 
The company's ad revenues are set to cross $15B this year. Amazon's growth is backed by the amazing ROI it offers to individuals and entities purchasing ads on its platform. Amazon users are more likely to purchase products compared to Google search users.
Amazon currently offers 3 core advertising products – stores (storefronts solely for advertisers), sponsored products, and sponsored brands (both of which appear in Amazon search results). The company has also developed a new advertising product suite, which contains custom ad options, video ads, Amazon DSP for major advertisers, and custom ads. Amazon advertising also allows you to access sales conversion data resulting from each keyword, which can be used for refining your marketing strategies on other advertising platforms.
Myth – Ranking Number 1 Is the Only Way to Go

 
While ranking at the first does give you more traffic and visibility, it doesn't always result in more conversions. Instead, it could wind up costing you more money since the ACOS for the first-ranked ad product is always extremely high. Many shoppers inadvertently click on products that are presented first on their search results but that does not guarantee a successful sale conversion. If your primary objective is to boost brand awareness, being first is obviously the best strategy. However, in all other cases, you're better off selecting other ad positions to minimize costs and maximize conversions.
Targeting More Keywords Results in More Sales
You need to use relevant keywords to target your audience and obtain successful sales conversions. Having unnecessary keywords in your campaign might get you more traffic, clicks, and impressions but not sales. PPC campaigns must focus on obtaining more conversions, not traffic and impressions. Don't overstuff your campaign with every possible keyword you can find. You need to filter all of them by ensuring they are relevant to your goals. Overstuffing only brings in irrelevant web traffic, drives up costs, and results in poor ROI. Micromanagement of your ad keywords and their performance daily is vital to optimizing your ad campaign. At Marknology, we use SEO tools like Jungle Scout, Helium10, and Merchant Words to find profitable keywords that convert. 
Mastering PPC requires immense effort, expertise, and time. It's not something you can pick up in a few hours, deploy, and forget. You need to refine and nurture your campaigns every day if you have any intention of turning profitable. Handling everything might seem more cost-effective at first, but it will hurt you and your business immensely in the long run. Smart Amazon sellers prefer to outsource their PPC management needs to  PPC experts and agencies like Marknology. We offer comprehensive PPC management services, including campaign setup, keyword research, and campaign micromanagement. 
If you sell products on Amazon but lack the experience and/or time required for managing your PPC ad campaigns, consider outsourcing your Amazon PPC management to trusted and reliable experts.
Amazon ad management agencies possess the optimization software, technical skills, and knowledge required for managing your Amazon PPC campaigns and scaling them up when required.
Conclusion:
You can boost your e-commerce brand and profits significantly by opting for Amazon Sponsored products. However, the learning curve for mastering Amazon's ad platform is quite steep, which is why you're better off with this aspect of your business in the hands of an expert who offers trustworthy Amazon advertising services.
Request a consultation
---