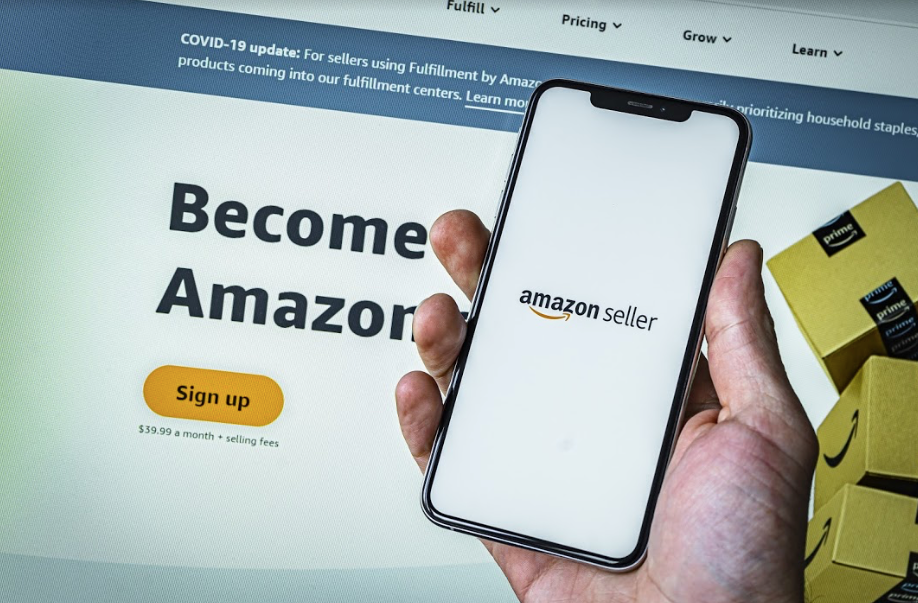 Amazon continues to increase in popularity among consumers globally. However, regardless of this tremendous growth, some brands are still not selling their goods and services on Amazon. Some people feel that selling on Amazon will decrease the control of their product. 
As an advertising and marketing giant- Amazon will promote different brands to make an incredible number of sales online and guarantee sellers take advantage of the large market segment on Amazon. Below are 7 reasons anyone should start selling on Amazon.
1.Someone else will take your place
If you don't sell your products on Amazon, someone else sure will. Unfortunately, this might put the reputation of your brand on the back foot. The person selling your product may use inaccurate information regarding your products and use misleading or substandard images, hurting your brand. Their customer service may also be substandard, which won't serve your product well at all. 
Once you put your product on Amazon, you keep full control over how your products are presented. You should leverage these benefits to expand your product and brand.
2. Ready Website
Most people avoid selling online to avoid the hassle of designing an efficient website. But with Amazon, you have a ready website at your disposal. You don't have to worry about SEO, creating an email list, or finding Webhosting services. Amazon already holds the biggest online reputation and ranking.
3. Guaranteed Brand Control
The fear of losing brand control to someone else is why some people don't sell their products online. Initially, Amazon has been lenient in penalizing prohibited sellers, but that is not the case nowadays. The company has established some programs to ensure brand owners, alongside their agents, keep brand control upon joining Amazon. These programs include Project Zero, the Transparency Program, Brand Gating, and Brand Registry.
4. Chance to Diversify
The onset of COVID-19 has revitalized how people shop. With governments and health authorities advising people to follow laid down guidelines such as social distancing, wearing masks, and washing hands, most shoppers have resorted to shopping online. This has encouraged most businesses to explore the digital marketplace, such as Amazon, to continue makings sales and remain sustainable during the pandemic.
According to eMarketer, they project the eCommerce space to grow by 18% in 2020. This confirms just how the online market presents a viable opportunity for businesses to reach out to their customers. Therefore, as a brand owner, you need to be flexible and diversify your assets. This is an opportunity you can enjoy while on Amazon. It provides diverse sales channels where you can sell your products and services.
5. Customer Loyalty at Its Best
Every seller wants to have a supply of loyal customers who will continue buying their products despite shifts in the economy. Lucky enough, Amazon has done an excellent job in this area. Sellers can land Amazon prime members dubbed the most loyal customers worldwide. They pay at least $199 every year to enjoy Amazon's unending Prime benefits.
6.Proven Ecommerce Market Leader
Since its inception, Amazon has grown to become the largest e-commerce platform. Despite receiving significant competition from Walmart, Amazon continues to expand its market share. It is expected to grow by an additional 1% during this pandemic. As a result, Amazon provides an online platform to grow and expand your brand to reach more customers.
7. Low Startup Costs
Lack of capital has prevented a lot of startups from seeing the light of the day. Starting a business requires some upfront cash, which not every aspiring entrepreneur has. Fortunately, Amazon provides a solution to this problem. Selling on this digital marketplace will cost you very little initial capital. You can begin with items in your home or source products from yard sales or stores. This approach requires little investment. You do not have to employ anyone, therefore no paying salaries.
When it comes to tools, you can get started with basics. A smartphone, computer, address labels, paper, printer, tape and boxes are some tools you need. You can then add some office gadgets and supplies.
Amazon Is Always Getting Better
You can still join Amazon now and make quite a fortune in selling products and building your brand. The platform provides better brand protection and marketing tools you can take advantage of. Amazon continues to develop, which means more features are being added to make it better than before.
Request a consultation
---