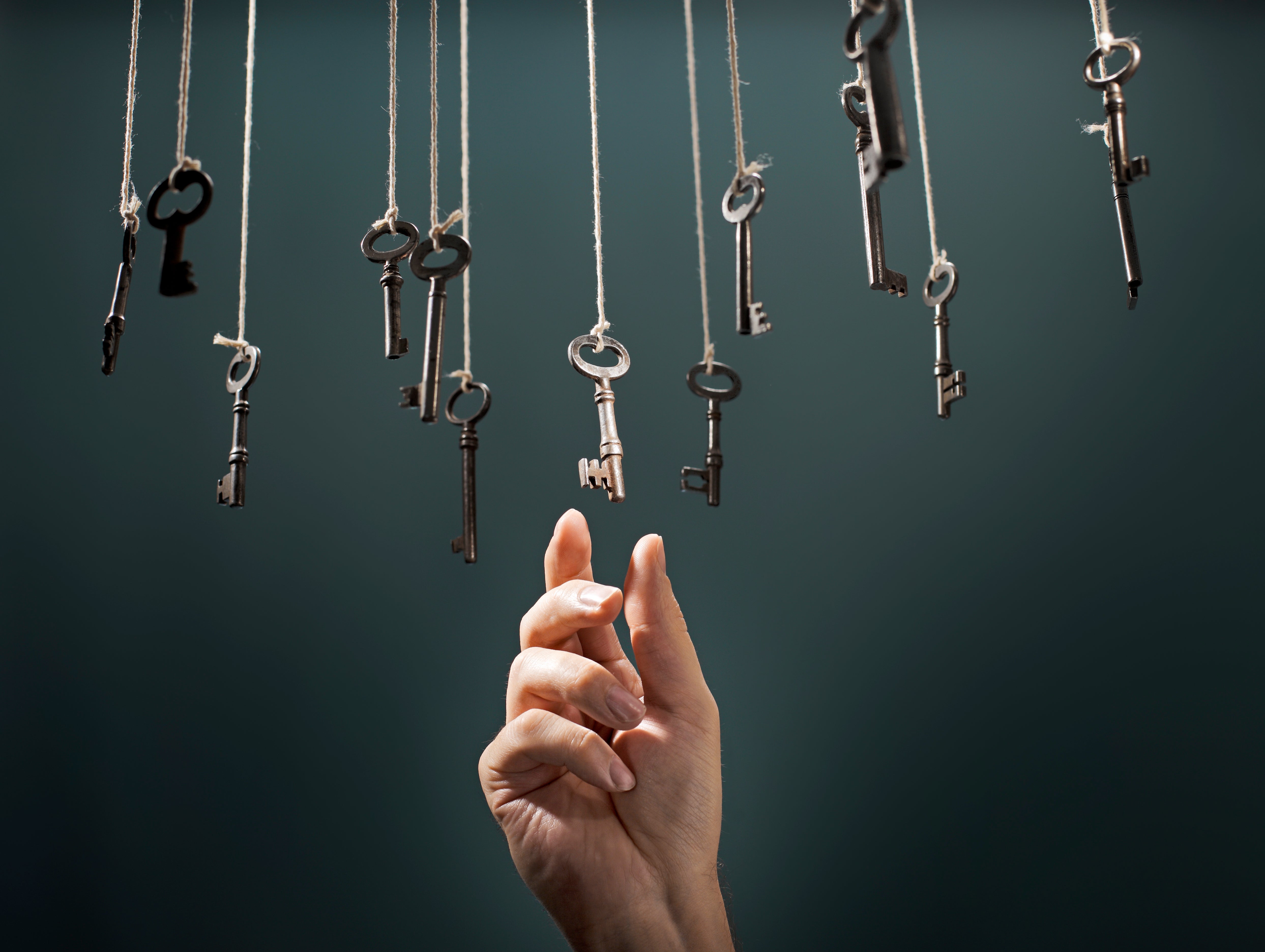 Vetting eCommerce consultants before you hire them is a lot of work. To make it a little easier on you, we have listed what we consider to be the top seven things you have to factor into the process of hiring an eCommerce consulting agency.
1 – Real-World Experience
Sure, you want to save some training time by hiring someone with experience. It's common and it makes sense. However, if you are hiring an eCommerce consultant, the right candidates are those who have had hands-on, real-world experience in the operation of a business. eCommerce consulting business on how to implement eCommerce solutions is one thing but having owned and operated a small business that relied on eCommerce for cash flow is quite another. Check references for hints of this type of direct experience and the candidates with it will carry a different insight.
Landlocked Apparel Company , founded by Andrew Morgans in 2014
2 – Type of Qualifications
Let's just put it out there right now. To be a good eCommerce consultant you don't necessarily need to have degrees and multiple certificates indicating that you have completed every possible course on the topic. Sure, that makes you look smart but the real proof in your abilities will come from how you will perform in certain circumstances. These are the practical skills that can make a difference. Taking courses shows that you are dedicated to improving your knowledge base. How you use that will say more about your skills.
3 – Depth of Experience

A simple question to each candidate will unlock a lot of details that can help you with your hiring selection. The question is: "What tools do you use to work with Amazon?" It may sound like a loaded question but it will reveal to you a lot of background information you don't have to try to piece together on your own. Find out why candidates use certain tools and not others . A good Amazon consultant is going to know which Amazon tools do what, and which ones you will need to leverage to get the most out of selling on Amazon. Many of the tools we use are also partners with Marknology so your costs decrease and your knowledge base goes up!
Helium 10 : tools expert-level product and keyword research, listing optimization, launches and more .
The firm needs to be Amazon Advertising Partner. Why ? Plain and simple, Amazon Partners get better tools, better training, and early releases to all kinds of programs that Amazon releases.
Marknology became an Amazon Advertising Partner in Jan of 2020. We are excited to be a part of this pilot program that Amazon has rolled out for agencies like ours. What that means is that we have passed their vetting process, all of our team members have taken their certifications and our brands get better advice.
Marknology has a few proprietary tools that help us with reporting and selling on Amazon, but we also use a host of other tools as well.


4– Off Amazon Strategies
A true Amazon eCommerce consultant is going to know how to increase your online store traffic with off-page practices. This could be something as powerful as a social media marketing campaign or utilizing pay-per-click advertising. It could be something as old-school as paper inserts included with each Amazon shipping. The best candidate is one who can quickly outline their off Amazon strategies and what kind of results they are hoping to see because of this approach. Off Amazon tools should be working for you all hours of the day or night selling for you.
5 – Compatibility
If you are going to hire someone that you are going to trust with the responsibility of building your online brand and selling it to the masses, you are going to want to get along with this person. It doesn't mean that the two of you must be the best of friends, but it does mean that there should be an open line of communication between you. It also means that you respect and understand each other.
6 – Check The References
This may be one of the most time-consuming parts of the process but it can also be one of the most rewarding. A successful Amazon consultant is going to have a long list of happy customers. When in conversation with them, be sure to ask for details on what their overall experience was with the consultant and how effective the marketing programs were used. These are the only two questions you would need answers for as they simply show if the candidate was good to work with and whether or not that candidate produced like they said they would.
Andrew and the Marknology team have been helping brands on Amazon for over 8 years. 250+ brands and counting. We have worked with brands as small as 1 product, all the way up to Adidas, and Marvel.
Everyone needs help on Amazon, and no one is going to school for it. yet! We have probably worked with a brand in your category and we can also bring outside experience to your niche. We let our references speak for themselves.
7 – The Curveball
Sometimes you just have to have that wild card in your deck so that you can use it to sort through the wanna-be's and the real ones. In the search for an Amazon eCommerce consultant, you could ask the following: "What is the difference between one-piece selling and three-piece selling?" It comes down to distinguishing one very important factor that will impact the rest of your life on Amazon. Either you are selling your products to Amazon direct or you are selling your inventory directly to customers. There is a big difference here that an eCommerce consultant should know.
Why You Need To Do These Things
The simple answer is that with the right person for the job, they will also be making you money. The last thing you want to have to do is hire someone that you spend a lot of money and damage your brand . By following the guidelines noted above, you should be able to narrow down your candidate pool to the best possible choices.
In Conclusion
The internet has changed our world in a big way. Not only do we shop, seek information or communicate differently than we once did before, but we do all of these things faster than we used to. The internet has shifted buying habits to where eCommerce solutions are commonplace and methods of getting people to see your products have addressed these changes. It has become what is now known as eCommerce and to succeed at it, you need the assistance of someone who knows how to make online shoppers find your products and buy them. Hopefully, the list above has helped you with the hiring of your eCommerce consultant.
Request a consultation
---