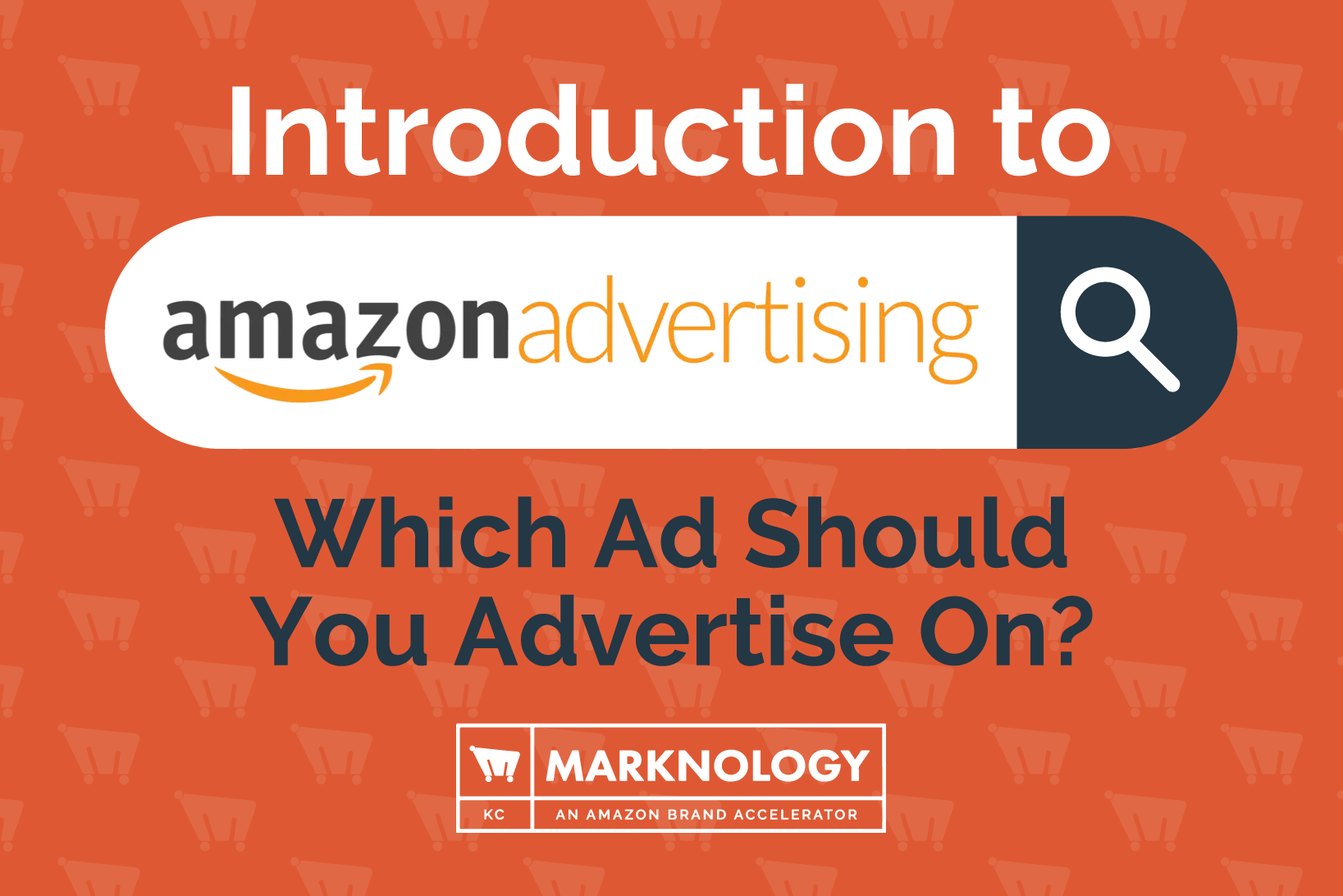 Amazon isn't just an eCommerce giant. It has also become the third-biggest digital advertising company behind Google and Facebook. In the third quarter of 2021, Amazon's ad surpassed the $30 billion mark, leaving Youtube, Snapchat, and Twitter eating dust. But most interestingly, experts say Amazon will win market share from the two oldest digital advertising companies: Google and Facebook. 
Whether you are a small or big business, this is a huge opportunity you shouldn't be missing out on if you want to tap into a new pool of potential customers. Not to mention it is one of the fastest ways to deliver results.
For eCommerce businesses, Amazon Ads is a no-brainer. If you advertise on the retail giant, you'll get more eyes on your products. And what happens when potential customers see your products? That's right, they are more likely to buy from you! 
Just as with any other online advertising, Amazon has many advertising options or programs to choose from depending on your marketing goals and current customer's journey.
But before we walk you through the different types of Amazon Ads,  we will cover the basic requirements needed to create a successful advertising campaign with high returns, no matter which you choose to pursue.
Set Your Goals
Without setting clear business goals you want to accomplish with your advertising campaign, you will just end up losing tons of money and no return at all.  That is why the only way to ensure the strategy you implement on Amazon is best suited for your brand's needs is by asking yourself "What is the final result I want from my campaign".
  Analyze if you are striving to:
Boost  brand awareness

Increase consideration

Drive more traffic to your product detail page

Improve sales performance

Drive sales of a new product 
Choose the Product you Want to Advertise On
Never choose a product randomly or just because you feel it would work. Perform a detailed analysis of which product can help you meet the goal you set. . Not all products serve the same purpose when advertising on Amazon. 
For example, if your goal is to improve your sales performance, advertising your most popular products increases the chance of converting clicks into purchases.
 Also, keep in mind that whatever product you choose to advertise, you should always make sure that these items are in stock and priced competitively in order to win the featured offer.  It is as simple as if your products aren't winning the featured offer or are out of stock, your ad will not display.
If you are a seller, you can check your featured offer win rate with these simple steps. 
Check Your Product Pages for Retail Readiness
Once shoppers click on your ad, they'll be redirected to your product detail pages and if you fail to create one that's persuasive and fully branded, you'll lose those buyers. Don't forget that sharp product detail pages provide you with a massive competitive edge as it is what ultimately converts shoppers into customers. 
Make sure your product detail page meets the following criteria: 
Accurate and descriptive titles

High-quality images

Relevant product information
Now let's go to the fun stuff and discuss what types of Amazon Ads are available!
Sponsored Products
Sponsored Products let you promote your listing to shoppers as they're browsing on Amazon. But most importantly, Sponsored Products can help you reach shoppers who are actively looking for products related to yours. These Ads are targeted to keywords or products and you pay when your ad is clicked, meaning you can also choose how much to bid per click and set your budget. 
You just have to:
1. Set your campaign duration
2. Determine which keywords or products to target
3. Choose the products you want to advertise
4. Set your bid and launch your campaign
As with Sponsored Products, Sponsored Brands Ads target keywords or products, and you're charged when someone clicks on your ad.  These ads appear in shopping results and product detail pages and direct shoppers either to a landing page that features a selection of your products, a Store, or an individual product's detail page.
However, these ads have higher CPC (cost per click) due to their capability of allowing more brand exposure by giving the opportunity to send shoppers directly to your custom build brand store - in which customers can experience your brand and navigate your product selection.
Also, you need to be a vendor, or meet the seller requirements for Sponsored Products and be enrolled in the Amazon Brand Registry to be eligible to use Sponsored Brands.
Sponsored Display 
Sponsored ads allow you to reach out to customers browsing specific detail pages, Amazon home pages, and third-party apps and websites, including Twitch. It's excellent advertising to target a competitor's products- it places your ad on their listings- or retargets customers who have visited your listings but didn't make a purchase.
Sponsored Display allows you to refresh or edit specific campaign sections without having to start from scratch.
Sponsored Brands Video 
Help customers discover your brand and products as they shop on Amazon with eye-catching videos. Video ads are keyword-targeted, cost-per-click, and link customers directly to the product detail page where they can learn more about your product and purchase.
Audio Ads
Taking into account that one-third of US consumers have smart speakers, and 85% use them to play audio in a typical week, Audio Ads seem like a straightforward strategy to connect with your audience during screen-free moments.   What's even better: just 32% of the US population pays for a streaming subscription and many listeners rely on free, ad-supported music.
In simpler words, you can spread your brand message to thousands of listeners with 10 to 30-second Audio Ads because they can't pass your Audio Ad.  Audio Ads are sold on a CPM- cost-per-thousand impressions- basis and businesses can buy them without needing to sell products on Amazon. However, it does require that businesses work with an Amazon Ads  Account Executive with a minimum budget of $25,000 (US).  You can track the success of your campaign with the number of impressions, average impression frequency, cumulative campaign reach, audio start, audio complete, effective cost per audio complete (eCPAC), and more.
Amazon DSP Amazon DSP is a demand-side platform that allows both advertisers who sell products on Amazon and those who don't to programmatically buy ads at scale. Pricing for Amazon DSP display ads varies by format and placement but is based only on a vCPM model- cost per thousand viewable impressions. You can purchase audio ads, display ads, and video ads with Amazon DSP. Also, you have the chance to choose from your own custom ads or Amazon-exclusive creative options such as eCommerce creatives or video creative builder. Let's look at them!
E-commerce creatives:  You can add images or product images located on your product detail page. 

Video creative builder:  By selecting one of Amazon's existing templates as well as one of your product images found on your product detail page, you can create a high-quality video. 
Request a consultation
---