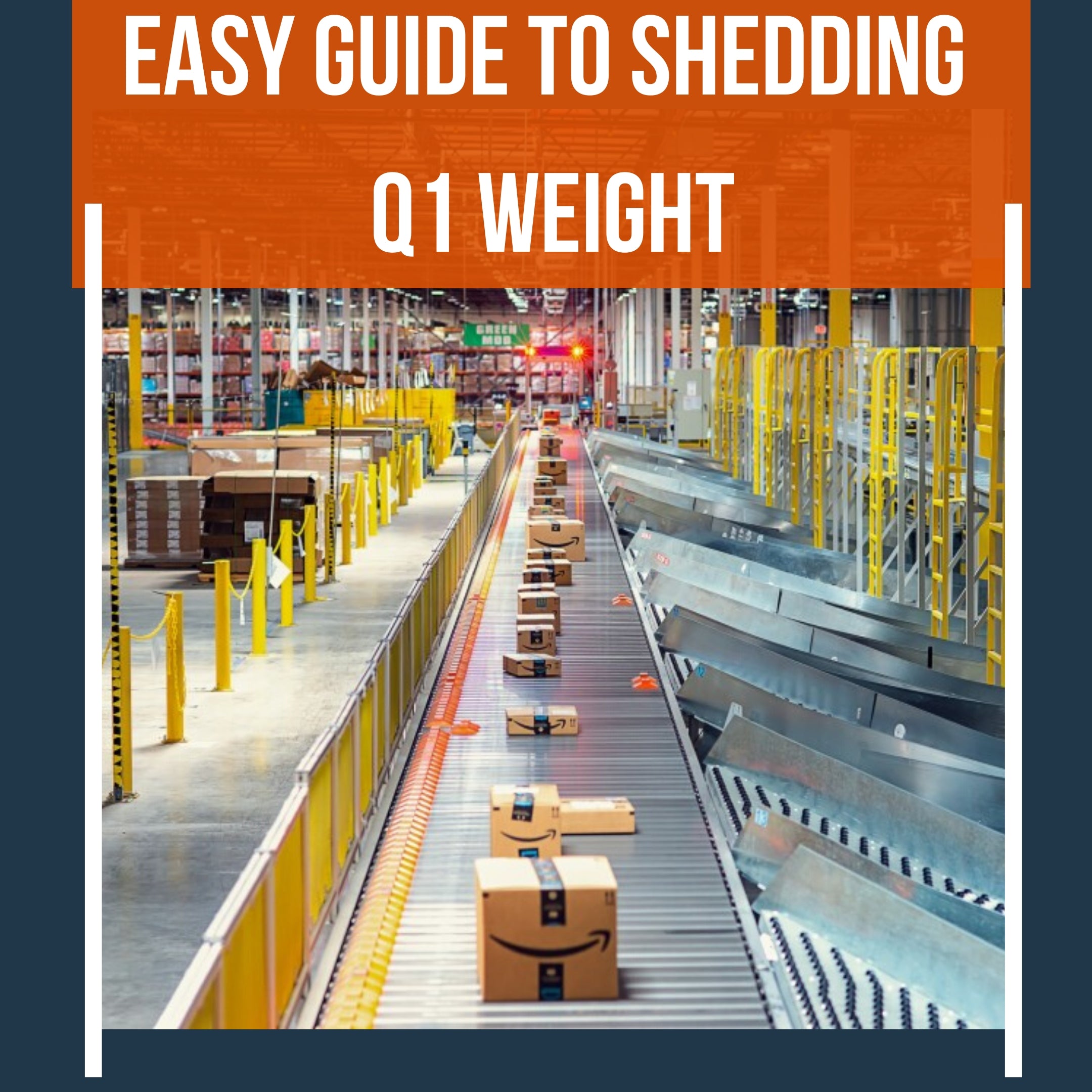 The biggest holiday season is officially over, and we have been launched… into 2020. If the anxiety of excess inventory is starting to wear down your new year's resolutions… Have no fear, we have the answers for you to shed some warehouse weight!
We have the insight into what categories are trending and how you, as a seller, can take advantage of the seasonal trends & holidays coming up to move items you may not have thought of as "the next big thing." But they can be, trust us…
A new year, a new decade and a new quarter bring a fresh list of categories that are trending on Amazon. Each category on Amazon typically moves independently of the other, trending differently, with different new release categories. In general, however, January – March sees heavy traffic in the following categories.
Health & Personal Care (We're all getting older)
Books (At least we can get smarter too right?)
Office Products (Add more productive)
Sports Equipment (Gym rats beware)
Kitchen (Abs are made in the kitchen)
Clothing (To show off those gains)
Jewelry (Because she/he is worth it)
Videos (It's still winter)
Decorations (I took down my Christmas lights and now I feel dead inside, so I am going to buy a lava lamp and these glitter pillows)
Toys (It's still winter & I have kids... help!)
Whether you have products in the above categories or not; If you have excess inventory leftover from Q4 or are struggling to find new ways to optimize your spring listings and get more impressions – you should focus on updating your listings to reach a broader audience. 
P.S. If you do have products of the romantic or healthy variety – you've probably already seen a spike in sales. It's not too late to use some of these tips to further cash in on the sales momentum you will generate this quarter.
EVERY SALE COUNTS!
You could re-position your inventory to cater to the "new year, new me" resolutions makers and/or gear up for the upcoming holidays.
Calendar holidays include Valentine's Day, St. Patrick's Day, and Easter.
Don't forget the seasonal events including the Superbowl (February) and Spring Break which basically runs the entire month of March. (They cover the entire month because school districts don't coordinate spring breaks.)
Alright, let's break down some tips and tricks to help you almost sell out of stock but not quite cause that's bad for your algorithm.
Remember – When you have a popular ASIN – Never let it run out of inventory. Make that your new - New Year's Resolution.
Look at your inventory. You may already have some holiday items that can be shown in a new light (re-marketed) for Amazon customers to see their value. Whether it's a red mug, crystal flatware, floral pillows, bunny gnomes, or ironic t-shirts there are lots of products that fit specific niches that weren't intentionally made for those purposes. Be creative.
Optimize your SEO. If you don't know what we're talking about – backtrack and learn everything you can about Amazon SEO & listing optimization. If you're familiar but like many others who are unsure what's "actually" a good keyword then please do some competitor analysis and use a keyword research tool to help you decide. These software apps have done a lot of the work for you and the monthly subscription pays for itself in additional sales.
Ramp up your budget with ads, coupons or a promotion. If you have a great Q1 product and know that it has a high conversion rating, (meaning the clicks you get from customers end up in sales) then focusing your ad dollars on those ASINs will result in a win overall. Maybe sacrifice your ACOS for a few weeks to get extra sales on an ASIN of your choice.
Adapt your storefront. You can easily create a Valentine's Day Gifts Tab, or New Year New You Tab and drive traffic there. Best thing – Amazon will let you know where your storefront traffic goes. You can drive additional traffic to your storefront with sponsored brand ads & maybe even tailor those ads to feature your Q1 home runs… It all works together (This is something you can do with every holiday or season you're trying to promote.)
Lastly, if you're really on top of your game… Tailor your images & A+ Content to reflect whatever trend you're trying to push. Take the champagne glasses and sprinkle some rose petals on them for a sweetheart approach or schedule a lifestyle photoshoot outside (if you can find the sun) to emulate springtime, etc.
Remember, it's not too late to join the Q1 bandwagon and get these ideas rolling! Take some time to think outside of the box on how your products can fit into these categories, holidays and New Year Trends.
-Brooklyn Morgans & Rachel d'Autremont-
Request a consultation
---