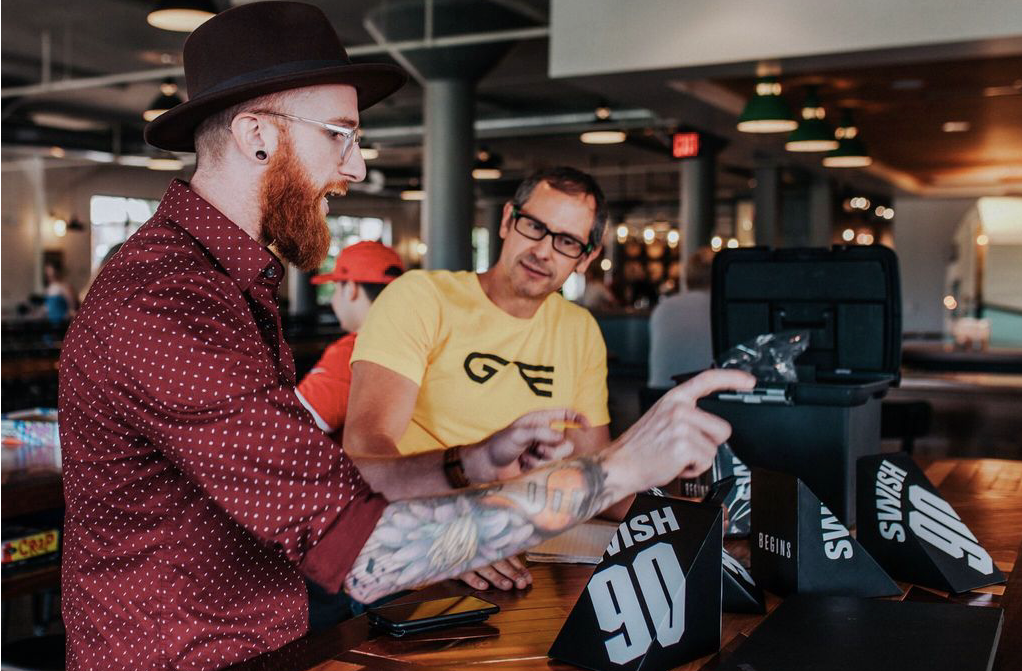 Amazon has been one of the most important companies in the world for a while now, and the global pandemic has only increased its reach. Unfortunately, there's more to succeeding on Amazon than just starting your company page. 
Working with an Amazon marketing agency helps you to rise up in search rankings and get more customers. An investment worth making! But how can you choose the right agency? The eight pieces of advice below will help point you in the right direction. 
They say that past results aren't a perfect predictor of future performance but having a strong track record is at least a promising sign that an agency knows what it's doing. There's no shortage of frauds in this industry, so you need to have your guard up.
If possible, we recommend selecting an agency with experience in your sector to ensure they're familiar with the regulations and requirements you need help with.
One of our video testimonials 
The field of Amazon marketing and advertising is relatively new, so you can't expect to work with an agency that's been in the field for a decade already — but you don't want to be somebody's guinea pig either. If they don't at least have a few testimonials and case studies, it's time to back out.
Excellent customer service should be something you look for whenever you work with someone but is especially relevant to Amazon marketing agencies.
Amazon itself focuses its support on helping customers rather than sellers on the platform — as you might have already noticed, it can be tough to get a response in your moments of need. A good marketing agency can fill in for this role and help, but only if you choose them wisely.
The best agencies have a strong relationship with Amazon's team, ensuring you get the answers you need when you need them.
One way to separate posers from professionals in this field is to ask an agency which tools it uses. How does it manage its clients' accounts and stay up to date with how they're performing? What does it use for research?
If a company has invested in top-of-the-range, accurate technology, you know that it must be serious about what it does and is reasonably successful.
Marknology leverages the power of Google Data Studio and Amazon Store Analytics to provide real time performance metrics. We provide our clients with a clear picture of their storefront's performance, including : impressions, clicks, spend, and orders placed.
Of course, having the best tools in the business is useless if an agency doesn't know how to use them properly. That's why you also need to think about an agency's strategy.
Some agencies focus on SEO and helping you climb the rankings, while others are best at launching a business from scratch.
You might even come across agencies that favor "black hat" strategies that don't follow Amazon's rules and could get you into trouble. Be very careful about what kind of agency you work with, as some of them might end up harming your business efforts rather than helping you!
Most people work with Amazon agencies remotely, so knowing you can communicate with representatives effectively should always be high on your priority list. You don't want to realize halfway through a project that an agency got the wrong end of the stick and completely misinterpreted your goals! 
Here are a few things to look out for:
Quick reponses. Need we say more? When you're communicating remotely, quick responses are essential.

Consistent responses. It isn't so difficult to give a quick response the first time you contact them, but if they can do this consistently, it's a great sign.

Detailed answers. When you ask questions, you want more than a one-word response! Otherwise, communication is impossible.

Transparency. Expect an outline of timelines, processes, and more.
An important part of communication is working with an agency that always keeps you in the loop about what's happening and what they're doing. Even more vital than being aware of how the project will take place is agreeing with an agency about how things should happen.
If you both have completely different timelines and expectations, it's not going to work out. Instead, ensure that your schedules match up and everyone understands their responsibilities.
Veronika COO

" The good sellers spend a lot of time working hand in hand with our agency , to knit and pick every little thing . It means looking at your category , looking what your rankings are , looking at what other people in your category are doing , looking how your search terms are - you need to monitor those search terms : are they getting higher in rank ? So it's kind of like a tedious micro analysis every single day"

Marketing proposal
When you've had an initial discussion with an agency and you're ready to go forward with them, the next step is for them to send you a proposal. This is another great way of figuring out if a company really knows what they're doing! But what should you be looking out for?
Some aspects of the proposal are easy to analyze — like the price and schedules for the project — but that's not all you need to check. Here are a few more criteria:
Whether their proposal actually mentions and solves your core business problem.
Which metrics are included, and whether they match up with your aims.
If the proposal makes the predicted outcomes clear, plus the methods used to solve them.
Choosing an agency that has a great reputation might sound obvious — but you'd be surprised at how many people get drawn in by a company despite a large number of negative reviews in the public domain!
Instead of taking an agency at face value because it has a fancy website or seems to know what it's talking about, dig a little deeper. Are there any reviews on Trustpilot, GoogleMaps, or another similar service that suggest something could be amiss?
If you really want to play it safe, consider reaching out to your network and asking for recommendations. If you know other companies have achieved the results they wanted with an agency, there's a lot less to worry about.
Final words
As you can see, finding the right advertising and marketing agency is a little more difficult than sending an email to the first company that pops up on Google. There are a lot of factors to consider, from the tools an agency uses to how well its working pattern corresponds to yours.
But let this be liberating. As long as you follow the advice contained here carefully, there's no reason for you to be let down by another agency!
Request a consultation
---