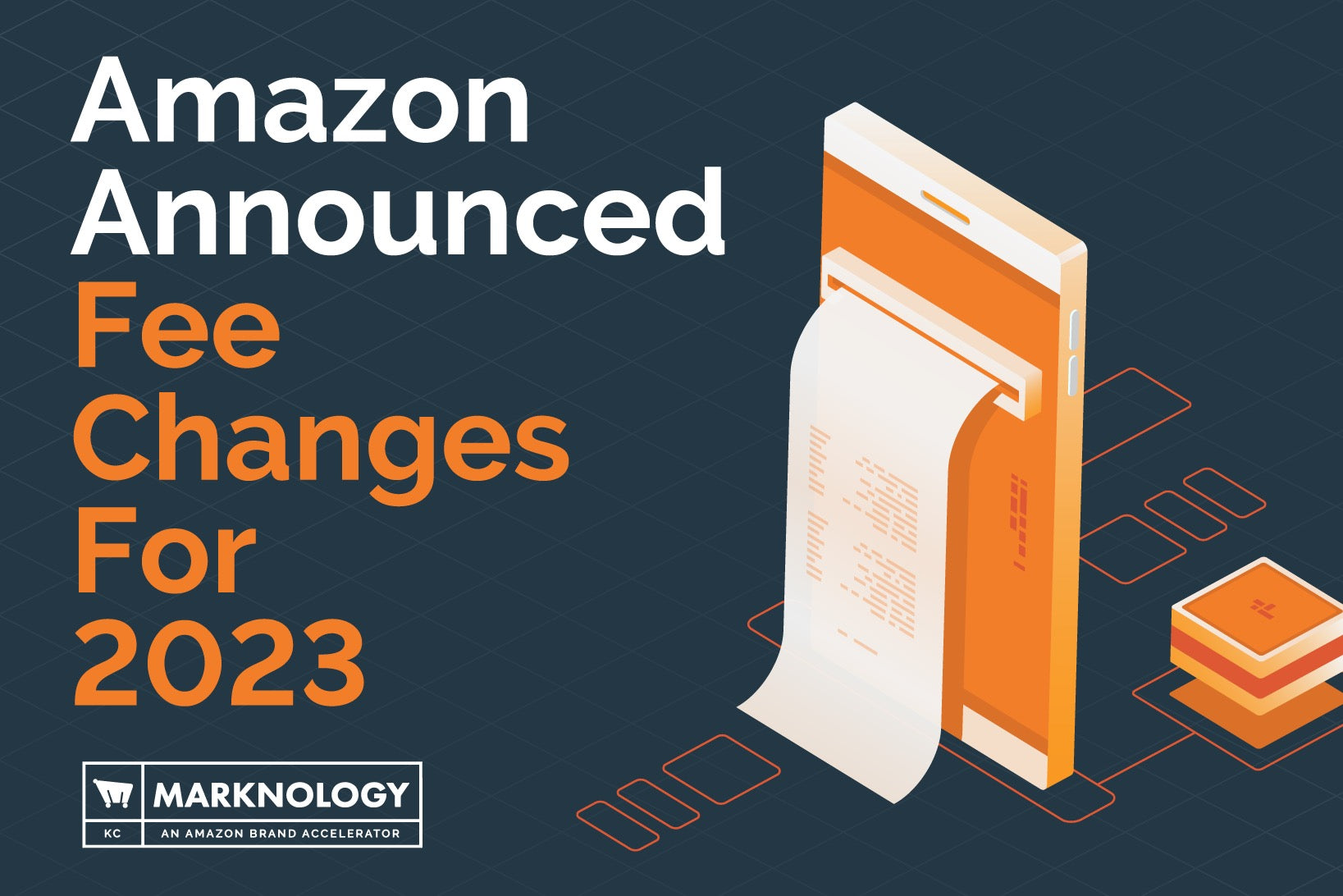 On January 17, 2023, Amazon will update its U.S. referral and Fulfillment by Amazon (FBA) fees. And even though the referral fees will remain unchanged, there will be significant changes in other Amazon fees.
These are the fees updates that will take effect on January 17, 2023 :
1. Referral fees will remain the same, but the following categories will be removed: Collectible Coins, Entertainment Collectibles, Sports Collectibles, and Collectible Cards. 
Impacted ASINs will be re-categorized to their most suitable product category, which may result in different (some lower, some higher) fees for those re-categorized products.
Certainly,  these changes will affect all sellers whether they use FBA or not! 
2. Fuel & inflation surcharge will be removed. 

3. To "better align fees with their underlying costs", according to Amazon, FBA fees will be more granular, which includes the following areas:
FBA outbound or fulfillment fee rates will be increased by $0.22, on average per item.
On February 16, 2023, for apparel products, Amazon will use the greater unit weight to determine the shipping weight for all large standard-size items.
The returns processing fee rates for customer-returned products in the Apparel and Shoes categories will be decreased by an average of $0.20 per return.
Peak monthly storage fees will rise by 20 cents per cubic foot for its non-sortable network. Off-peak storage will increase by between 3 – 4 cents per cubic fit.
On April 1, 2023,  a new storage utilization surcharge will apply to sellers who have a high cube of inventory relative to the cube of their recent weekly sales.
The surcharges applied to inventory stored between 271-365 days will increase.    Amazon will introduce aged inventory surcharges on inventory stored between 180-270 days, excluding products in the following categories: Apparel, Shoes, Bags, Jewelry, and Watches, effective April 15, 2023.
Liquidation fees will remain unchanged, but removal fees will increase. Amazon didn't mention a specific date and neither the amount of it, so we advice you to stay up to date. 
4. Amazon is expanding its Small and Light program by increasing the item price for eligible products from $10-or-less to $12-or-les.
 5. Amazon is lowering fees for the US FBA New Selection program - a program that offers free storage, free removals, and free return processing for a limited time for eligible, new-to-FBA ASINs.
Final Thoughts
 In January sellers who want to store their items in Amazon Fulfillment Centers will be negatively impacted as the cost will be higher. However, not all Amazon fee changes are bad news. 
Not only are referral fees - when Amazon charges a fee for each item sold - remaining the same but also, Amazon is expanding its Small and Light Program.  Excellent news for those sellers who had to increase their prices due to this year's inflation and were not going to be able to enroll their products in the Small and Light Program.
Request a consultation
---